Dalit Candles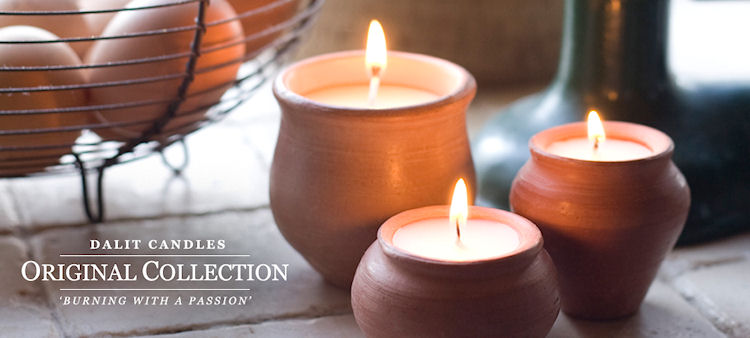 The Dalit People
In India, for over 3000 years the caste system has meant that, if you were born as one of the 250 million Dalits, also known as untouchables or outcastes, then your opportunities in life are extremely limited. That is limitations in education, health-care, employment, even where you can worship. Imagine then how difficult it would be to be an orphan amongst the Dalits, in a country where there are no Social Services and few orphanages that could care for you.
The Life Association
Around 20 years ago, Simon Hawthorne and Paul Morley visited Uttar Pradesh, one of the most backward states of India, and fell in love with the people of this amazing country and their children. It has been their passion to provide education and support in any way they can ever since. In addition, the caste system, India's system of ordering society, continues to enslave and discriminate against multi-millions of people in India and the people of Life Association are committed to raising awareness of their plight in any way they can. For the last 20 years, Life Association has been building schools and orphanages amongst the Dalit communities in India, but with your help they want to do much more.
Dalit Candles
Dalit's beautiful candle pots are hand crafted in the Dharavi slum in Mumbai by skilled Dalit potters. This work is reserved for the low caste as anything associated with the earth is considered lowly employment under the caste system of India. The pots are filled with blended beeswax and combine Eastern skill with Western design to make a great gift. Their new range of Indian spices is also now available.
All Life Association profits from the sale of Dalit candles and Indian spices goes towards their work amongst the poor of India.