Menopause Workshop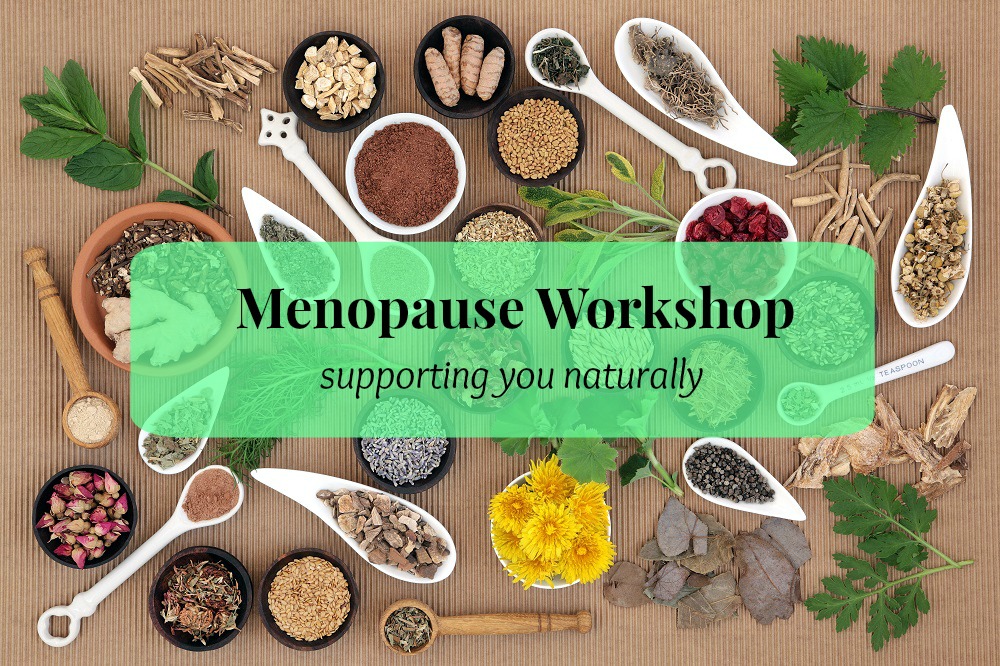 Menopause Workshop - supporting you naturally
Date: Saturday 1st April 207
Venue: The Strode Room, Church Street, Beaminster, Dorset
Time: 9.30am Registration, 10.00 - 12.00noon Workshop
Are you feeling the effects of the menopause; mood swings, insomnia, hot flushes, night sweats, anxiety and low mood? Or are you about to embark on this important journey and want more information? Then why not come along to our Menopause Workshop on Saturday 1st April 2017 and see how you can support yourself along this important journey, naturally.
Medical Herbalist, Julie Ruggins, will be taking you through what the menopause is, common symptoms and changes you may experience and how you can support yourself through this stage in life with herbs, nutritional supplements and nutrition. Before you feel completely overwhelmed by your symptoms, why not book yourself onto this short workshop. We will have a Q&A session so you can ask Julie anything you feel you need answers to. We will also have a tasting session with some delicious nutritious treats to try.
Why not join other likeminded women and share a morning of support and empowerment. This time in your life should not be one you walk alone. This workshop is suitable for women at all stages of the menopause; peri, actual and post.
To secure your place, contact Sophia's Choice Health & Beauty, 9 Hogshill Street, Beaminster, Dorset, DT8 3AE. Tel: 01308 862586, Email: info@sophiaschoice.co.uk
For more information, please visit our Facebook event page here:
https://www.facebook.com/events/1966015190286286/