Boutique News
Follow Our Boutique Blog on Bloglovin

Friday, 9 January 2015 | Charlie Hughes, Founder & Holistic Therapist
Are you on Bloglovin? Then why not follow our boutique blog.
We will be growing our blog over the coming months with articles on skincare, the brands we stock, and much more. So if you are on Bloglovin and would like to keep up with our newest articles then why not follow us.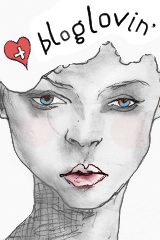 We'd love to see you there.
Have a great day !
Follow Sophia's Choice Boutique Blog on Bloglovin