Boutique News
Natural & Organic Products Europe Exhibition 2015

5 Comments

Sunday, 3 May 2015 |

Charlie Hughes, Founder & Holistic Therapist
Natural & Organic Products Europe, 19-20 April 2015, Excel London
It was 2 years ago in April 2013 that I excitedly headed up to Olympia Kensington for my very first Natural & Organic Products Europe Exhibition, my list in hand, looking for potential brands to stock for Sophia's Choice.
Back then Sophia's Choice was a relatively new Green Lifestyle blog and I was a full-time Mum with a big dream to open her own natural health and beauty boutique catering for the whole family.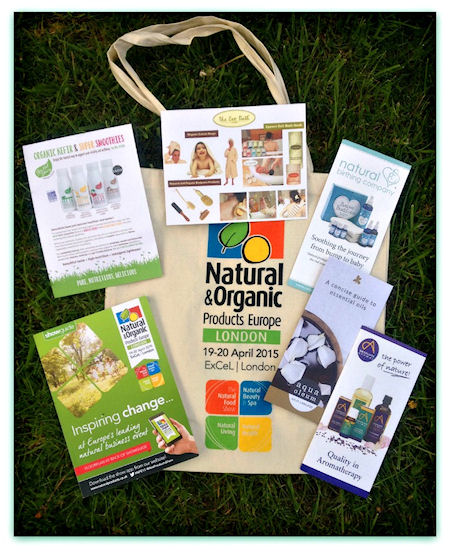 Two years on, and we're now firmly in business and growing all the time. We are small, but passionate about what we do and the vision to be a place families can come to find their natural and organic products whether that be skincare, nutritional supplements, homeopathic remedies, essential oils or natural candles is taking shape slowly.
I wasn't able to visit Natural & Organic Products Europe last year as I was ill, so I was excited to visit this year, particularly as this year's exhibition was going to bigger and better than before, taking place at Excel London instead.
Being based in Dorset has its benefits however one of them is not train journeys to London! A four hour journey there and back makes it a long day however, the four hours I did spend at the exhibition meant I was able to catch up with some of the brands we currently stock including Joanna from Childs Farm, Henrietta & Charlie Norton of Wild Nutrition and George Jones of Bathing Beauty.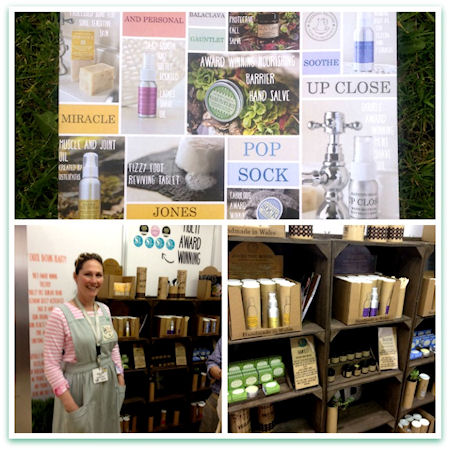 I was excited to see that George has introduced some fabulous new packaging for her products, so I'm excited to get these onboard once our current stock runs out. I've seen Bathing Beauty grow substantially over the past year and a half, and George's passion for her products really shows. I really hope that growth continues for her.
I also managed to meet Polly Fox from Siam Botanicals. This is a brand I've been intrigued by, and their beautiful bottles of oils really drew me in. I have a couple of their samples to try, however I think I may be trying out one of their mini "try me" kits to really experience what this brand from Thailand is all about.
I picked up some samples of Urban Veda's skincare range after having a lovely chat with founder, Shellesh Shah, I've seen their range featured on a couple of other online retail sites so I'm keen to find out more.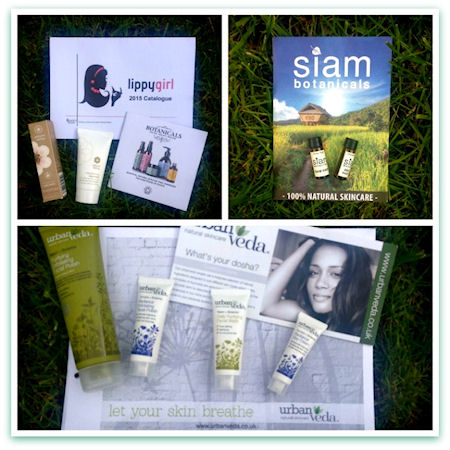 I met up with the lovely Kim from Botanical Brands and we chatted over a cuppa about potential additions to Sophia's Choice so you'll have to watch out for these in the coming months too.
I bumped into Tracey McAlpine of Fighting Fifty and Kathy Wrennall of Not Just Powder, both of whom I met on Twitter. It was so good to actually meet them in person. Familiar faces were everywhere.
I tasted the most fabulous raw forest honey from an Estonian company called LOOV. Some of their honeys were flavoured with Wild Blueberries, Wild Cranberries, Wild Blackcurrant or Wild Loganberries. They tasted divine. LOOV also had a very interesting range of Wild Berry Powders which again tasted amazing.
I also met Jane from the Natural Birthing Company who I've been in contact with via email. It was so nice to finally meet her and I'm rather taken by their range of natural products for Mum & Baby. Perhaps an addition to our Mum & Baby section?
All in all, the time spent at the show although shorter than I'd have liked, was very productive and I have lots of ideas for additions to what we already offer you here at Sophia's Choice.
Next year I'll definitely be staying with family in Herts, so I can easily hop on that train to London and spend both days immersed in this great show.
Roll on April 2016 !