Boutique News
Sophia's Choice Joins The Real Beauty Manifesto

3 Comments

Thursday, 30 April 2015 |

Charlie Hughes, Founder & Holistic Therapist
Sophia's Choice Joins The Real Beauty Manifesto

You may or may not have seen the recent launch of a new movement called, The Real Beauty Manifesto (RBM).
When this popped onto my radar, I immediately headed across for a read of their website, to find out what they stand for, and I immediately resonated with what the Real Beauty Manifesto represents.
As a green blogger, as well as a green beauty retailer, I feel there's a real need for something identifiable which unites natural and organic skincare brands and retailers beyond purity of ingredients and certifications.
As retailers and brands we all have our own criteria with regards to ingredients used in natural and organic products and which alternative preservatives etc are used instead of parabens or harsh foaming agents such as SLS.
For some, certifications are important too. They are highly respected and valued within the industry and give the consumer a reference point to help find good quality organic skincare products.
However, I've always felt that this somewhat excludes many of the smaller artisan brands who still have fabulous ethics, great natural, often wild crafted ingredients in their products, who also work with integrity and honesty but for whatever reason do not fit the strict criteria certification requires.
Not all brands who choose not to gain certification are "green washers", so in my opinion, the value a movement like this can bring to the industry is considerable and will hopefully allow consumers to see at a glance what brands stand for and the values they hold dear.
What the Real Beauty Manifesto represents:
Purity

– we avoid all harmful chemicals and toxins in the products we sell and promote natural and organic living to safeguard our health, our planet and our children's future.



Compassion

– we aim to be considerate as companies and as individuals. We refute the need for animal testing in any form during the production of beauty products and refuse to sell or stock any products tested on animals.



Honesty

– we oppose promoting unrealistic beauty ideals that contribute to the increasing number of young people developing negative body image, low self-esteem and eating disorders. We aspire to promote equality and operate without prejudice.



Community

– we endorse equal opportunity and support small and local enterprises to encourage a diverse and healthy economy in tune with their communities.



Transparency

– we believe the price you pay for a product should reflect the value of its ingredients and that these should be clearly displayed on its packaging.



Sustainability

– we recycle whenever possible and actively minimise the waste we produce and the resources we use to run our business, with a particular focus on our ingredients and packaging.
By upholding these values, it's hoped that the Real Beauty Manifesto can help towards building a better natural beauty industry for everybody, which echoes the need for openness, honesty and integrity within the industry.
All of the above criteria are what we at Sophia's Choice happily stand for, so it was without question that I decided to join. I'm really pleased to see some of the brands we stock are also part of this manifesto and I hope that number will grow over time.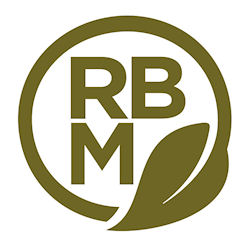 It's the hope of the Real Beauty Manifesto that their logo will become a recognised reference point for consumers looking for brands and retailers who stand by a set of ethics, values and morals which ultimately unite them in a greater vision.
Our customers have the right to know what they are buying so they can make proper, informed choices based on their own personal buying criteria.
Let's hope the Real Beauty Manifesto grows and helps consumers find brands which stand by a set of values and ethics that they too passionately believe in.
You can find out more information and see the brands who have signed up so far by visiting The Real Beauty Manifesto.