Rachel Moon - Acupuncturist
Rachel Moon Bsc Hons, Lic Ac, MBAcc, Dip Tn
Acupuncture & Tui Na Massage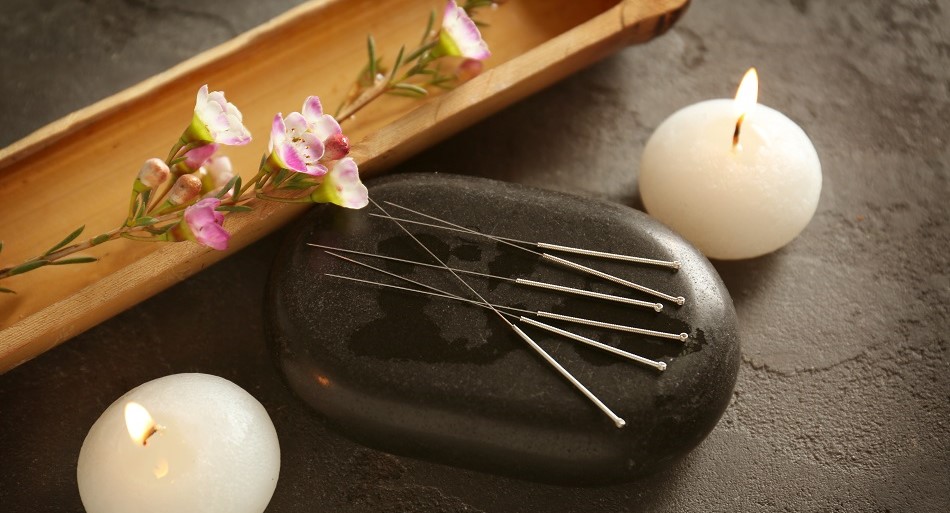 Acupuncture
The focus of acupuncture is on the overall health of the individual, not just a list of symptoms.
Rachel uses a combination of two different types of acupuncture; Traditional Chinese Medicine (TCM) and Five Element Acupuncture. The combination of the two lends itself very well to an holistic approach aimed at improving both physical and mental health with an increased sense of wellbeing.
At your first appointment, Rachel will take a full health history before giving you your first treatment. The most commonly used acupuncture points are on the lower arms and legs so wearing loose comfortable clothing is ideal. Sometimes it is necessary to use points on the head, neck, back or abdomen, in which case a gown will be provided for you to wear.
The needles are sterile and single use. Some needles are retained for 15-20 minutes, others are inserted and taken out straight away. While the needles are in it's best to lie still and relax – some patients even fall asleep during the treatment.
Rachel sometimes uses other TCM practices such as cupping, guasha and moxa.
Cupping is an ancient practice that stimulates acupuncture points or larger areas of the body. Cups are usually made of plastic or glass. I use the cups to create a vacuum to stimulate the area to encourage healing. Cupping is not painful but it can leave red/brown marks on the skin for a few days.

Guasha is a technique that involves scraping the skin with a tool, traditional made of buffalo horn. Oil is applied first so that the tool glides easily over the skin and the technique created a sha or mark on the skin. Like cupping it can also stay for a few days.

Moxa or moxibustion is a term derived from the Japanese word mogusa or mo kusa, meaning 'burning herb'. It is burned over the body or on a needle to strengthen, warm and nourish, to boost the immune system. It can also be used to turn breech babies!
Prices
| | |
| --- | --- |
| First appointment: 1.5 hours | £65.00 |
| Subsequent appointments: 45 mins - 1 hour | £45.00 |
NB: All payments for treatments are made directly to Rachel Moon and are not taken by Sophia's Choice.
Tuina Massage
Tuina is a form of medical massage that is based on the concepts of TCM. Rachel usually treats most of the body, not just the area that is causing you problems, and it takes place over clothing. It is advisable to wear loose clothing of natural fibres.
Tuina can be very good at treating specific conditions such as chronic muscle or joint pain. It is beneficial in reducing the symptoms of fibromyalgia, arthritis, sciatica, muscle spasms, sports injuries and trauma, pain of the back, neck and shoulders. It can also help with long term conditions such as insomnia, headaches and migraines, digestive problems and stress.
As well as treating specific problems many patients find it beneficial as a preventative treatment and to increase feelings of wellbeing.
Prices
| | |
| --- | --- |
| 45 minute treatment | £40.00 |

NB: All payments for treatments are made directly to Rachel Moon and are not taken by Sophia's Choice.

Consultation Days
Rachel works from our dedicated treatment room every Tuesday.
To make an appointment, please contact Rachel as follows:
| | |
| --- | --- |
| Telephone: | 07426 771789 |
| Email: | info@rachelmoon.co.uk |
or if you prefer, you can contact us here at Sophia's Choice to make your appointment:
| | |
| --- | --- |
| Telephone: | 01308 862586 |
| Email: | info@sophiaschoice.co.uk |
We respectfully ask that 24 hours notice is given if you cannot make your appointment time.
If less than 24 hours notice is given, then a charge will be made.
Missed appointments will incur a 100% consultation fee.

About Rachel:
I became fascinated with acupuncture and Traditional Chinese Medicine after having treatment for fertility issues. I was astounded by the results and found that the benefits of my treatment were multiple – my sleep improved, I felt happier and calmer, my IBS symptoms improved and even the pain I'd had in my knee for years disappeared. These improvements gave me the desire to learn more and I decided on a career change; it was a huge leap of faith but I wanted to help other people benefit in the way that I had.

Fast forward five years and I graduated from the renowned College of Integrated Chinese Medicine with a degree in Acupuncture and a Diploma in Tuina Massage. I very much enjoy treating fertility patients as this subject is particularly close to my heart, but there are so many more issues that acupuncture can help.

I am registered and insured with the British Acupuncture Council and abide by their strict codes of conduct and program of continued professional development. I have undertaken further training in:

Facial Enhancement Acupuncture

Tuina Massage Diploma

Fertility course with Jill Glover – 'It Takes Two – Understanding Male & Female Infertility'

Five Element Emotions

'Balms, Plasters and Other Mediums for Musculoskeletal and Internal Conditions' with Kevin Young

******

All the therapists who work out of our dedicated treatment room are fully qualified and insured.