Fermented Foods Workshop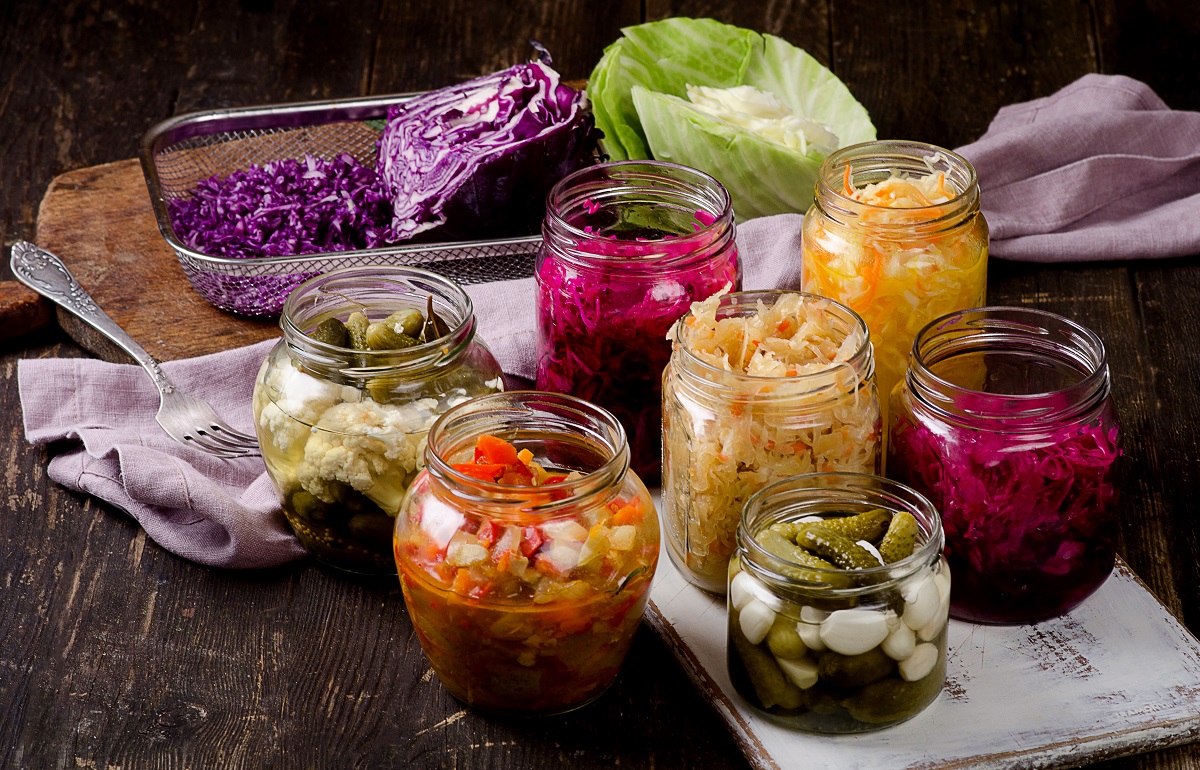 FERMENTED FOODS WORKSHOP
Are you interested in finding out more about fermented foods and what all the fuss is about? Have you always wanted to make your own fermented foods, but are not sure where to start?
Then why not join us on Saturday 13th July for our first Fermented Foods Workshop.
THIS WORKSHOP WILL COVER:
A brief overview of fermented foods and why they are good for our gut health.

Demonstration of how to make:
- Sauerkraut
- Water Kefir
- Milk Kefir
- Lacto-fermented Vegetables
Participants will be able to taste a range of fermented foods during the workshop and we will provide you with a handout to take away with you.
PLUS..... There will be an opportunity to take home some water kefir grains to start making your own water kefir.
Presented by Charlie Hughes:
Charlie is a Multi Skilled Holistic Therapist with over 20 years of experience within the health and wellbeing industry. She is qualified in several forms of Massage Therapy, Reflexology, Facials and Meditation. She is also a Reiki Master/Teacher and an Infant Massage Instructor. Charlie is currently studying Naturopathic Nutrition with the Nutritional Healing Foundation.
Charlie's interest in nutrition deepened when she had Post Natal Depression with her first daughter. This led her to completely overhaul her diet, by introducing more alkaline foods and juicing into her daily life. This new way of eating helped in Charlie's recovery and since then, she has had a deepening passion about sharing her knowledge with others.
And Stuart Fletcher:
Stuart's background is in Occupational Therapy and the Social Care Sector. Stuart is also a student practitioner with the Nutritional Healing Foundation after becoming disillusioned with his diabetic management and approaches from western medicine. He is drawn towards the naturopathic methods to health care and away from the pharmacological business model of "if we can cure you, we lose a customer for life!" He believes our bodies have an ability to heal themselves with the right knowledge and belief, which has been around for thousands of years.
*****
COST: £20.00 per person
DATE: Saturday 13th July 2019 OR Saturday 9th November 2019
TIME: 4.00pm - 6.00pm (arrival from 3.30pm)
VENUE: Sophias Choice, 9 Hogshill Street, Beaminster, DT8 3AE
To book your place pop into the shop or contact us via telephone: 01308 862586, or email: info@sophiaschoice.co.uk.
Alternatively, you can book your place through EVENTBRITE. Please note that there is a small booking fee this service.