9 Comments
Sunday, 2 February 2014 |
Charlie Hughes, Founder & Holistic Therapist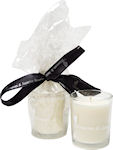 Enter our Valentine's Day competition giveaway to win 2 Blossom and Jasmine Aromatherapy Soy candles.
With Valentine's Day just 12 days away, we thought it would be nice to team up with Blossom and Jasmine and bring you a lovely competition giveaway. If you haven't experienced Blossom and Jasmine's Aromatherapy Soy Candles yet, then you really are missing out on something very special.Blossom & Jasmine offer an exclusively designed stylish range of 100% natural and aromatherapy bespoke scented candles."
13 Comments
Thursday, 12 December 2013 |
Charlie Hughes, Founder & Holistic Therapist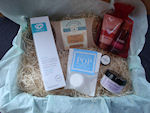 Enter our Christmas Competition Giveaway to win all these lovely goodies.
"Only twelve more days to go before we once again spend some quality time with family and friends for Christmas. It always amazes me just how quickly the latter part of the year passes by and for us here at Sophia's Choice HQ, its all been about launching the shop and getting the word out that we are now here. As we head towards 2014, it all feels very exciting and we're looking forward to what the coming year will bring."