Sunday, 2 April 2017 | Julie Ruggins, Medical Herbalist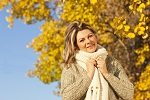 Menopause denotes the cessation of menstruation. It usually occurs between the ages of 40 - 55 years, although this can vary either side of these years. A duration of between 6 - 12 months without menstruation is generally accepted as the menopause. Perimenopausal is referred to as the time period up to the menopause and postmenopausal is the time after the menopause.
1 Comment
Saturday, 11 July 2015 |
Charlie Hughes, Founder & Holistic Therapist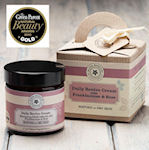 Throughout the year, the beauty industry has many awards, and the natural beauty sector is no exception. We are proud to stock many natural brands whose products are award winning and it's always exciting when those awards keep on coming for the dedicated brands we stock. It's even more exciting when those awards are won for the first time too. There's nothing quite like receiving your very first award. It makes all that hard work, dedication, time, sweat and tears (yes, there's some of that along the way too!) worth it.
So who's been picking up an award or two this year?
Saturday, 11 July 2015 | Charlie Hughes, Founder & Holistic Therapist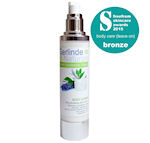 The SkinsMatter FreeFrom Skin Care Awards are into their 4th year and we proudly stock many brands here at Sophia's Choice who have won some of their respected awards.
"The Awards, run by Skins Matter, in association with the Ultimate Natural Beauty Bible and the Allergy & FreeFrom Show, seek out the best in 'free from' skincare, by manufacturers who create cosmetic products without the use of some of the key allergens, artificial compounds and other problematic or undesirable ingredients which many seek to avoid."
Each accepted entry into the awards is submitted to 6 experienced Beauty Bible testers .....
5 Comments
Sunday, 3 May 2015 |
Charlie Hughes, Founder & Holistic Therapist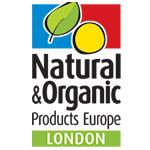 It was 2 years ago in April 2013 that I excitedly headed up to Olympia Kensington for my very first Natural & Organic Products Europe Exhibition, my list in hand, looking for potential brands to stock for Sophia's Choice.
Back then Sophia's Choice was a relatively new Green Lifestyle blog and I was a full-time Mum with a big dream to open her own natural health and beauty boutique catering for the whole family.
Two years on, and we're now firmly in business and growing all the time. We are small, but passionate about what we do and the vision to be a place families can come to find their natural and organic products whether that be skincare, nutritional supplements, homeopathic remedies, essential oils or natural candles is taking shape slowly.
1 Comment
Saturday, 2 May 2015 |
Charlie Hughes, Founder & Holistic Therapist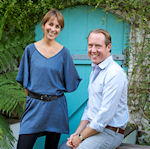 It's that time again ! Time to grab a cuppa, or perhaps a freshly extracted juice, make yourself comfortable and have a read our newest Brand Interview.
Today I'm sharing the fifth interview in the series, The Beauty & the Brains Behind the Brand, with Henrietta Norton, joint founder of the food-state supplement brand, Wild Nutrition.
I've been very lucky to meet a few of our brands in person over the past year or so, and what struck me most about Henrietta and Charlie Norton when I met them both recently, was their passion and steadfast commitment to their supplements and what they stand for.