Julie Ruggins
Julie Ruggins BSc (Hons) Herbal Medicine / Nutrition, BSY Dip Nutrition, MCPP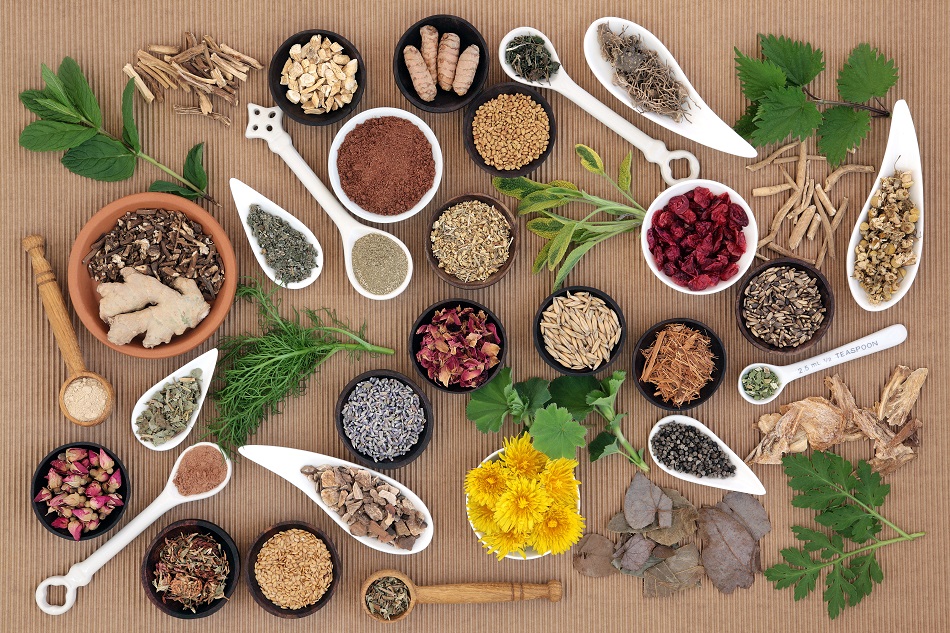 Health issues can often be like linking pieces of a puzzle. We are all very individual and complex. Overall health and wellbeing is dependent upon a harmoniously balanced and healthy approach.
As a Medical Herbalist and Nutritional Therapist, Julie seeks to aid in the treatment of chronic illness and help restore the body to its natural balance in an organic and non-harmful way. Treating not just the symptoms alone but also discovering the root cause of a condition, to better benefit in curing an illness as a whole.
Julie uses the best high quality organic herbs and supplements from the most reputable suppliers who share her ethics of herbs derived from natural sources, and supporting welfare and fair trade. Each treatment plan is specifically tailored and prescribed to each individual patient's requirements.
Consultations
At initial consultations Julie examines symptoms and causes to determine the best method of treatment that works for you. You will discuss your health and medical history. Julie will look at your lifestyle, diet and sleeping patterns to identify where your symptoms originate. She will sometimes carry out some form of physical examination. Julie looks at the treatments most beneficial to the improvement of your body's natural ability to heal and maintain health. You will receive a treatment plan which may include recommendations for the use of herbal medicine, a new dietary plan, supplementing your diet with additional vitamin and minerals.
An initial appointment will last for approximately an hour.
Follow up appointments may be scheduled in two-four weeks time after the initial consultation.
Laboratary Tests
It is sometimes essential to carry out diagnostic tests using blood, saliva, stool or urine samples. These help to determine a correct diagnosis. Julie works with a reputable laboratory called 'GENOVA DIAGNOSTICS'. These provide her with more in depth and comprehensive answers to your symptoms. All samples with the exception of blood samples may be carried out by yourself in the privacy of your home.
Consultation Days
Julie works from our dedicated treatment room as follows:
Tuesday from 9.30am until 1.30pm and Saturday mornings (by appointment only).
To make an appointment, please contact Julie as follows:
| | |
| --- | --- |
| Telephone: | 07985 722030 |
| Email: | julie.ruggins1@hotmail.co.uk |
or if you prefer, you can contact us here at Sophia's Choice to make your appointment:
| | |
| --- | --- |
| Telephone: | 01308 862586 |
| Email: | info@sophiaschoice.co.uk |
Prices
First Consultation:

60-90 minutes

£45.00 - £60.00

Follow-up Consultation: 30 minutes

£30.00

Follow-up Consultation: 60 minutes

£45.00
Cost of the herbal medicines: These are of variable prices; however the prices will be discussed with you before you commit to the payment.
NB: All payments for consultations and herbs are made directly to Julie Ruggins and are not taken by Sophia's Choice.
Cancellation Policy
We respectfully ask that 24 hours notice is given if you cannot make your appointment time.
If less than 24 hours notice is given, then a charge will be made.
Missed appointments will incur a 100% consultation fee.
About Julie
I have a long background working in medicine. I worked both as a nurse and a multi-therapist within the NHS. During this time I qualified as a remedial Pilates and Yoga instructor. My interests in the working of the physical human body lead to my pursuit in human physiology, where I ultimately arrived at qualifying as a Medical Herbalist and Nutritionist from Westminster and Middlesex University in 2014.

There is much conclusive evidence which leads to the hypothesis that many medical conditions begin from the malfunction of the internal workings of the human body. My approach to treatment is to provide recommendations on lifestyle, diet and exercise and prescribing appropriate herbal medicine and nutritional supplements if required.

Each patient is treated as an individual, as I believe there are no two bodies alike.

As a Medical Herbalist we have extensive training and practice working with all conditions, age groups and genders.
To date my patients include Type 1 Diabetes, Cancer, Menopause, to name but a few.
I welcome the challenge of each and every new patient. I believe I treat each patient with compassion, respect and complete confidentiality.
******
All the therapists who work out of our dedicated treatment room are fully qualified and insured.