Health and Wellbeing
The Menopause

2 April 2017 | Julie Ruggins, Medical Herbalist
The Menopause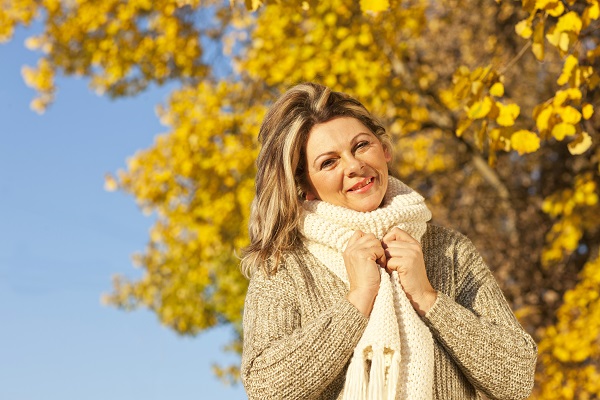 Menopause denotes the cessation of menstruation. It usually occurs between the ages of 40 - 55 years, although this can vary either side of these years. A duration of between 6 - 12months without menstruation is generally accepted as the menopause. Perimenopausal is referred to as the time period up to the menopause and postmenopausal is the time after the menopause.
Menopause is a normal physiological process and not a disease and should be celebrated as a new phase of our lives. During this time, the body will go through different stages; some women will not notice these changes whilst others have many symptoms that can cause disruptions to their normal lives, such as low libido, hot flushes, night sweats, mood swings and depression. When levels of oestrogen and progesterone decline, menstruation stops and the adrenal glands take over the function of producing similar hormones.
The current treatment for menopause primarily involves HRT, which is a combination of oestrogen and progesterone. Whilst HRT is generally effective in the control of these symptoms, it is unfortunately not without its side-effects which has led to much controversy in recent years. If you decide you want a more natural approach then there are many alternative herbs and nutritional supplements to choose from; many have been used in double blind placebo controlled trials and have been shown to be just as effective.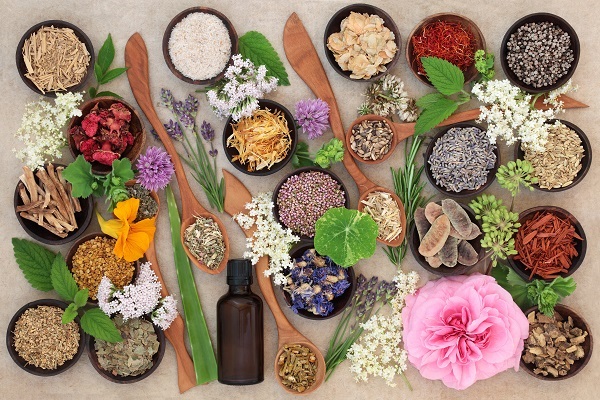 Herbs
Several plants contain isoflavones similar in structure to oestrogens; these are called phytoestrogens and are contained in herbs such as:
Siberian Ginseng

Liquorice

Red Clover

Black Cohosh
These herbs help in the support of the adrenals and help the body to cope with stress and have been seen to help improve menopausal symptoms.
Hot flushes can be hormonal, even when they're not related to the menopause or perimenopause (the transitional period from regular menstruation to menopause). The hypothalamus is the key to hot flushes. The hypothalamus is the section of the brain that regulates body temperature. The natural drop in oestrogen can often cause the hypothalamus to malfunction and this can have both a physiological and a psychological impact as the body adapts to the new situation.
The following herbs can be helpful in relieving these symptoms:
Vitex Agnus Castus

Aloe Vera

Shatavari

Fennel
It is helpful during this time to give the liver extra help with detoxification and metabolism of hormones. Herbs which help here are:
Milk Thistle

Dandelion

Burdock
Depression & anxiety which is often associated with the menopause when symptoms can be seen to be overwhelming. Herbs that are seen to have a direct effect on supporting the nervous system are:
Valerian

Chamomile

Avena sativa (wild oats)

Pasque flower
Supplements
Supplementing at this transitional time is a way to help the body cope with the shortfalls; the best way is always preferable through diet, but juggling a busy lifestyle can mean we need to supplement for a time.
Vitamin B complex are very important as they are a water-soluble vitamin and destroyed very quickly when the body is under stress.

Vitamin E is an essential source of antioxidants.

Calcium and Magnesium are important for bone and muscle function.

Borage Seed Oil or Evening Primrose Oil are essential Gamma-Linolenic Acids (GLA's), and help to balance hormones.
Diet and Lifestyle
A varied healthy whole food diet, which is high in good sources of proteins, low in carbohydrates and filled with plenty of organic vegetables and fruits is key during the menopause.
Regular varied exercise such as yoga, which has been seen to help with stress and anxiety is also encouraged. Weight barring exercise is particularly important to protect bones from osteoporosis.
This time in our lives can often be challenging, however it can also be a positive time as we evolve along this important journey as a woman. Embracing natural ways to support yourself can empower you with the confidence to cope and find some balance.
********
References:
Foster, S. and Johnson, R.,Desk Reference to Nature's Medicine, National Geographic Society, Washington DC, USA, 2006.
Williamson,P.M.,Potters Herbal Cyclopaedia, C.W.Daniel Company Limited, Essex, UK, 2003.

Disclaimer: The information provided on our website does not seek to treat, diagnose, cure, or replace medical or specialist advice. If you are currently taking prescription medication and intend to take nutritional or herbal supplements you must first seek the advice of your GP or specialist health practitioner to make sure that the combination of your prescribed medication and your chosen supplements and/or herbs are suitable.
The health and wellbeing information shared on our website is intended for information purposes only and should not be considered as prescriptive.