Brand Interviews
The Beauty & the Brains Behind the Brand - Angela Langford Skincare

1 Comment

25 February 2015 |

Charlie Hughes, Founder & Holistic Therapist
Today I'm sharing the fourth in our brand interview series, 'The Beauty & the Brains Behind the Brand' and I'm excited to introduce you to the lovely Angela Langford, founder of the multi-award winning skincare range, Angela Langford Skincare.
I am blessed to have Angela living within a 30 minute drive of where I live here in West Dorset. I love the fact that this means I can actually catch up with one of my suppliers over a cuppa without taking a train to London. Perfect!
Having met Angela several times, I can vouch for the fact that she is not only a fabulous skincare formulator but a lovely person too. Her beautiful products are effective, well thought out and the ingredients have been chosen for their skin loving and nourishing benefits. You can rest assured that you'll be giving your skin the best in natural skincare.
Read on to find out more about the lovely Angela and Angela Langford Skincare.
********
You launched Angela Langford Skincare in August 2010. Can you share with us where that journey began?
I have always loved using natural skincare products and in 2008 I was made redundant. One day I ran out of my favourite balm and because I had too much time on my hands, I thought I would try and make my own balm. I did lots of research, enrolled on a course for a bit of fun and started to learn about formulating my own products. I loved it and enrolled on course after course after course. Eventually I decided to turn this hobby into a business, so I retrained and in August 2010 I launched the range.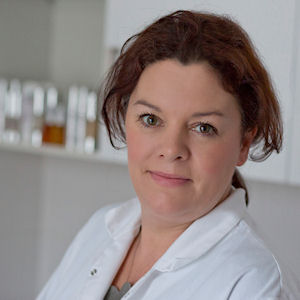 Angela Langford Skincare has grown and developed over that time. What do you believe is the secret to your continued success and sustained growth in a very competitive marketplace?
It really is a very competitive market out there and it's difficult to stand out – especially as a small company with tiny budgets to spend on marketing. So for me I think the key to my success has been a combination of offering a really personalised service to my customers combined with the quality of my products. Customers come back again and again and again because they love the results they get. These customers have then helped me to grow – recommending my range to their friends and family. It can be really tough sometimes but when you get an email from a customer telling you that their skin has improved so much and that they now have more confidence, it makes my day and makes it all seem worthwhile!
One of the key factors to your formulations is the continued and tireless research you have made to understand the many benefits of the ingredients you use in your products. Nothing is used by chance. Can you explain more about why this is so important to your skincare range?
I research each and every ingredient – making sure that everything in each formula is there for a reason. This way I can be confident that I have selected the very best ingredients to address a particular issue. My other passion in life is cooking and when you use the best ingredients that nature has to offer, you know that the end result is going to be good. When you scrimp on ingredients, the quality of your product is never going to be as good or as effective.
If people are not sure of which products from your range to try, you offer a free sample service so they can try before they buy full size products. Why was offering this service so important to you?
We are all different – we like different things and we react differently to different things. I want customers to be totally happy with their skin and I don't want them to waste their money on something that isn't right for them. I am not interested in making a sale for the sake of it – I really want customers to love the products they use. I think the only way you know that a product is right for you is by trying it first and that is why I offer this service.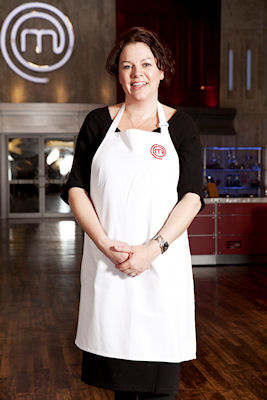 Many people will remember that you made the finals of Masterchef 2014 last year. That must have been an amazing experience. Can you share with us some of that journey?
I look back at my time on Masterchef with such fond memories. It was the most amazing experience and I would recommend anyone who is a keen cook to apply! I got to cook in some amazing places with truly inspirational people – not just the talented professional chefs but also my fellow contestants and the crew. I learnt so much - about myself and about cooking and I made some great friends too!
Since Masterchef, you have organised some "pop up" restaurants and have run a few cookery courses. Will you be developing this side of what you do further in the coming year?
I will be running more cookery courses with Cook It at Frogmary – a wonderful new cookery school in South Petherton, Somerset; as well as running a few more pop-ups and I also have a few private dining bookings to. I love cooking and devising recipes – You can find my recipes online at www.marsalarama.com – so I will continue to develop this but my main focus is going to be on the skincare.
You have recently developed your eye oil, Angel Eyes, which has been received very well, particularly in the green beauty blogging community. Do you have any other new products in the pipeline we can look forward to?
I am delighted by the feedback I have received about Angel Eyes – it took a long time to get the formula right so I am so pleased that people are enjoying this product. I have a new face mask that I am hoping to launch in the next few months which is very exciting.
As Angela Langford Skincare has grown, your products can now be found in beauty salons as well as online stores such as Sophia's Choice. Can we expect that expansion to continue over the coming year?
Working with selected retailers is a main focus for me in 2015 and I also have some exciting plans to develop some signature treatments which would be available exclusively in selected salons.
Apart from your skincare and your cooking, what makes you happiest and helps you to unwind after a long, busy day?
I have four dogs – two that we rescued when we lived in Spain and also my parent's two dogs. They all get along brilliantly and the thing I love most is taking them for a walk through the fields where we live. That walk does me so much good and I look forward to it every day.
As a successful entrepreneur, do you have any pearls of wisdom you would impart to anyone wanting to start their own business and follow their passion?
If you want to start your own business chose something that you are passionate about and love. Setting up a business is hard work and time consuming. If you are motivated by your passion this really helps. If you are only motivated by money and aren't interested in the product or service, it will be so much more of a struggle.
********
We no longer stock Angela Landford Skincare, however you can browse their range by
visiting their website here: www.angelalangford.com/